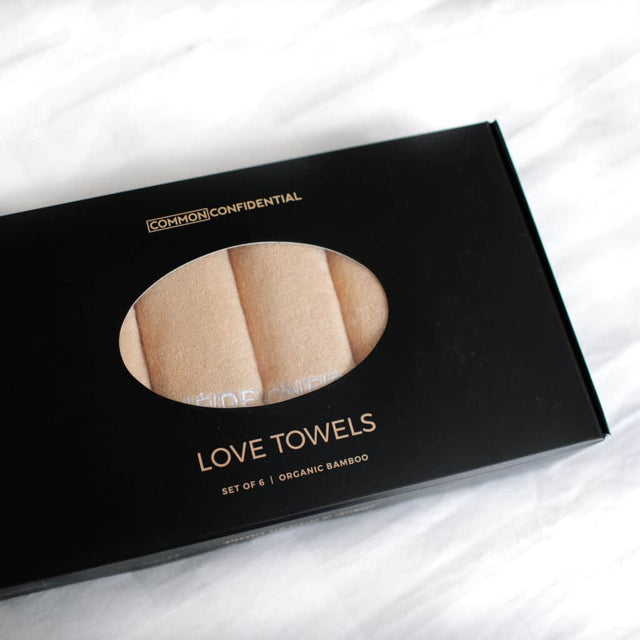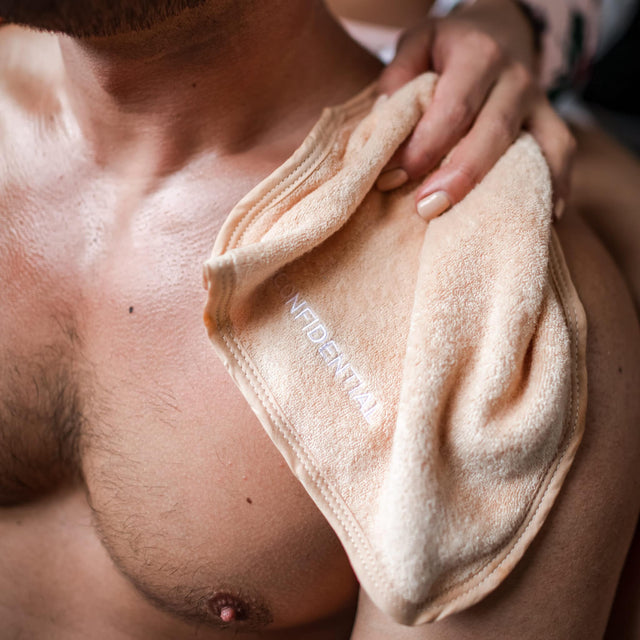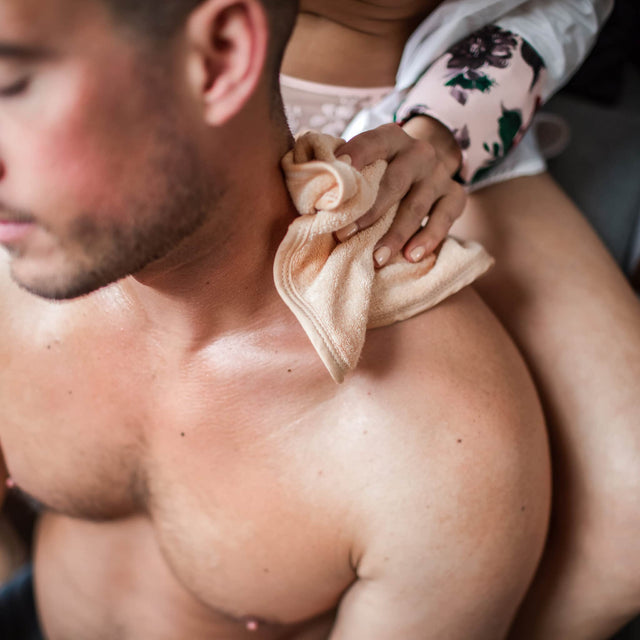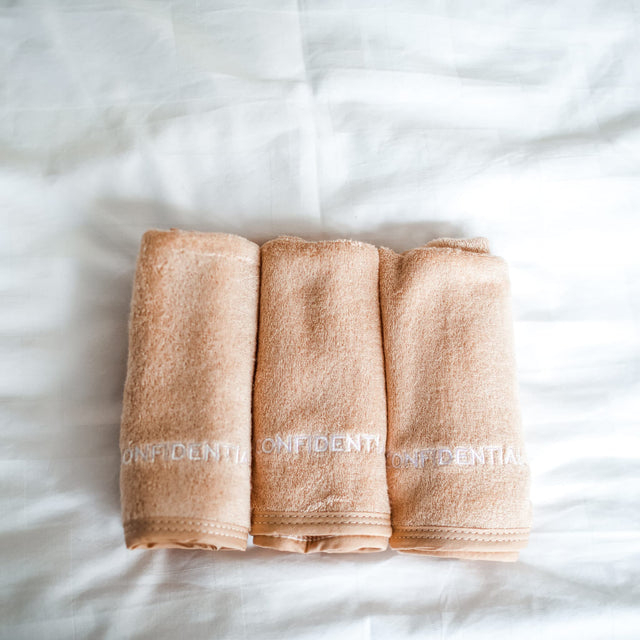 Love Towels (6 Pack)
Rating: 4.666666667 out of 5.0
Common Confidential created Love Towels in tribute to our love for intimacy, connection and sex. Love Towels are for basking in the afterglow.
Love Towels are so incredibly soft and luxurious that you won't believe their strength. Made with organic bamboo, Common Confidential Love Towels make messy bedroom adventures and after-glow snuggles more fun and eco-friendly than ever.
Keeping them in your nightstand, so they are easy to grab and go right back to cuddling. 
Details & Care
Wash the towels before use. Wash in warm water, with like colors and your favorite laundry detergent. Best practice for fresh towels (this includes your bathroom towels!) Add an oxygen boosting stain remover for better results. Do not bleach. Dry on low to medium temperature.
Suggested Use
The aftermath of amazing sex can mean spending time in the bathroom instead of your lover's arms. Common Confidential invented Love Towels for your nightstand, so you can bask in the afterglow.
Common Confidential loves the environment as much as we love sex. Love Towels are reusable and built to be washed again and again. They are machine washable with like colors on medium temperature. Dry them on low to medium heat. Buy 2 packs so you're always ready to go, even on laundry day!